Brookings' Redwood Cinema Sells for $475,000; New Owner Hopes to Expand Food, Entertainment Offerings
---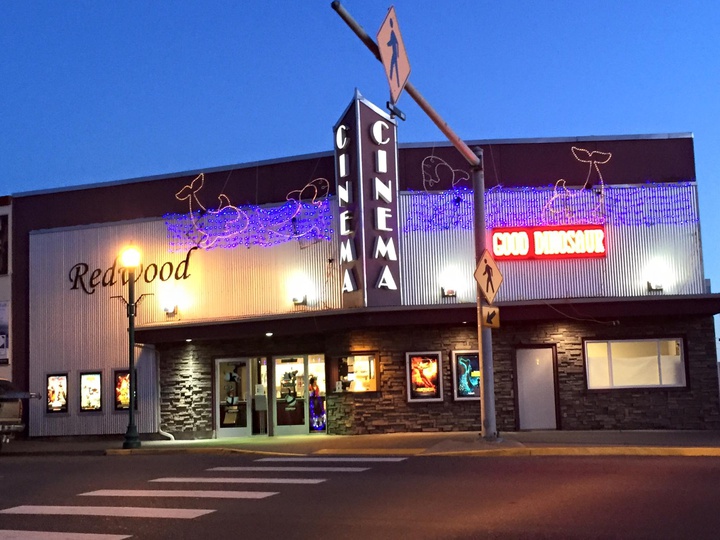 The Redwood Theater. | Photo provided by Cindi Beaman
Brookings' historic Redwood Theater sold last month for $475,000, after operating under its previous owners for more than 22 years.
New owner Scott Larson, 59, of Woodside, Calif., told the Outpost that he purchased the 258-seat, two-screen theater after he decided to move from the Bay Area to Brookings in order to spend more time with his father, brother and extended family.
After working in business for 26 years, Larson said that he now plans to operate the theater as a labor of love — slowly restoring the centenarian building and one day running it as a family business with his four young children.
"The theater is a great way to teach my kids about business and [spend time] with family and new friends," Larson said.
The Brookings City Council will likely approve Larson's liquor license at tonight's meeting, which will allow the business to continue selling beer and wine. In addition to keeping booze on the menu, Larson said he plans to add more appetizing food items, possibly made by other local businesses.

Larson's liquor license is set for approval on tonight's Brookings City Council consent calendar.
"I think there's an opportunity to provide high-quality, grab-and-go food," he said. "We're not going to be [ready to sell that type of food] until at least a year from now. It's too early to say, but we want to go local."
In addition to new menu items, Larson said that he also hopes to make the venue a place for classic movie screenings, live music, theater and other community events.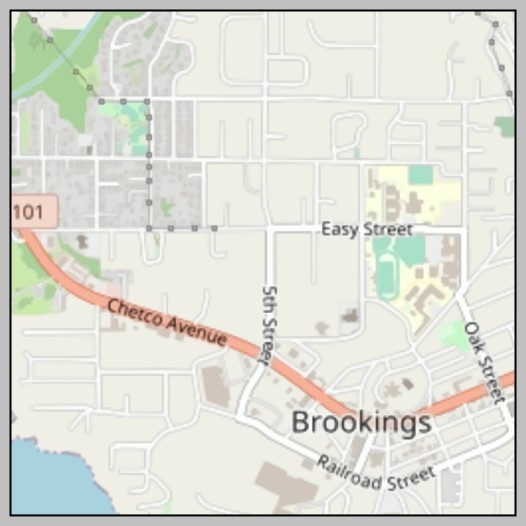 While he has no current plans to remodel the old theater, Larson said that he does intend on restoring some of the historic aspects of the building by putting its old photos and operating equipment on display. The name will also mostly stay the same, with a slight alteration. The Redwood Theater will soon be the Redwood Theater and Cafe, reflecting the envisioned food and drink changes.
"The concept is kind of to invest in the town," Larson said. "I've got very strong preservation instincts. The idea is to bring it back to its former glory."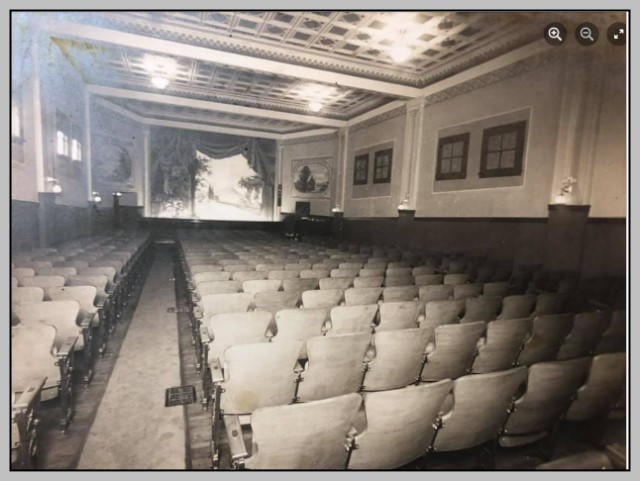 It's unclear how old the theater actually is, as the building itself may predate county records. The Curry County Assessor's Office dates the building back to 1920. However, the earliest records the Curry County Building Division could find on the property were from 1951, when the business was sold and its name was changed from the Pinecone Theater to the Redwood Theater.
The theater's exterior has seen substantial changes over the years. Under the management of longtime owner Cynthia Chi, the building's run-down, pink facade was replaced with stone and corrugated paneling.
After Chi passed away in 2019, her stepdaughter Cindi Beaman toiled to keep the family business running while working another full-time job. Ultimately, the family decided to sell the property, which officially changed hands on Dec. 17.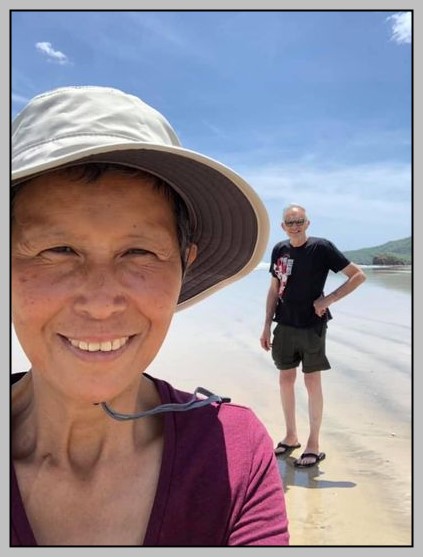 "We wanted to find someone who would continue to [operate the building] as a movie theater," Beaman said. "It's one of the few forms of entertainment of this kind in Brookings. It's such a big part of our community, so we wanted someone who cared about the community."
Larson said that he plans to keep the theater's current staff and rely on them for input moving forward with future business operations. He said he's also interested in the community's input for for future theater improvements.
"I look at this as a community resource," he said. "Celebrating this gem in the heart of town would be wonderful. We're looking at everything."